Natural Astaxanthin
Astaxanthin is said to have health benefits such as antioxidant, anti-inflammatory, anti-diabetic, cardiovascular prevention, anti-cancer, eye protection, immune regulation...etc.

Free-radical damage (Oxidation)
The essence of antioxidant is "antioxidant free radical". When the human body uses oxygen for certain metabolic reactions, some unstable substances are produced, which are called "free radicals".

Excess free radicals can oxidize cells, accelerate apoptosis, cause organ aging, and induce various diseases.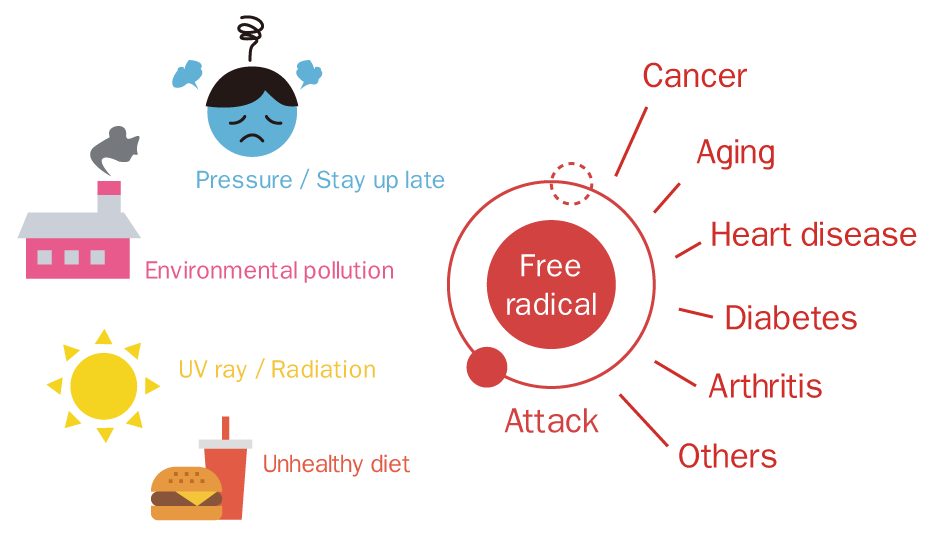 Such as common stains, wrinkles, aging, acne, arteriosclerosis, cardiovascular disease, cataracts, dementia, arthritis, are considered to be related to free radicals.