Chronic killer: tardy blood stream
Blood stream offering us nutrients and oxygen is the vital for life, therefore, the deficiency of blood circulation brings modern people many negative impacts.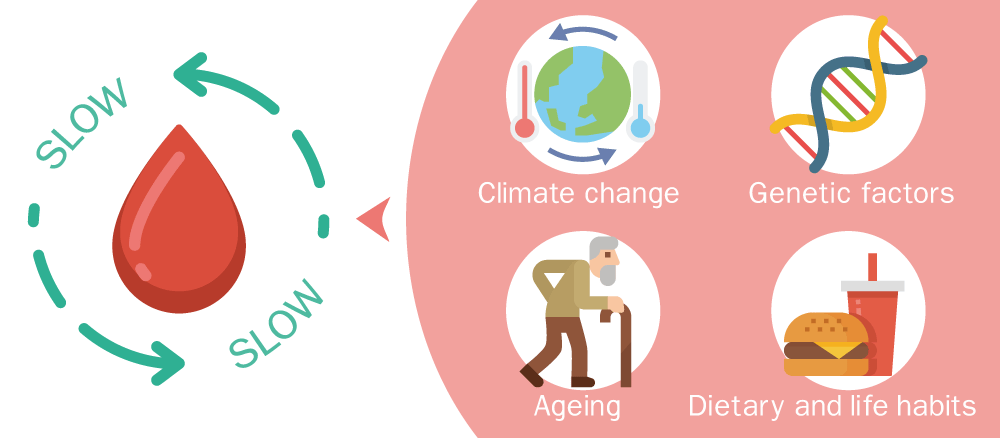 Such as most brain and cardiovascular diseases, metabolic diseases, stroke, hypertension, chronic inflammatory, hair dropped, fatness, diabetes, and other modern diseases.
Blood vessel blockade
1. The blockade results from endothelial cells degeneration, metabolic degeneration, and accumulation of blood junks in long term.

2. Vessel smooth muscle is ageing causing the lose of elasticity, hardening, weakness of heartbeat.

3. Blood vessel ageing is chronic distance, but also beginning of chronic diseases.